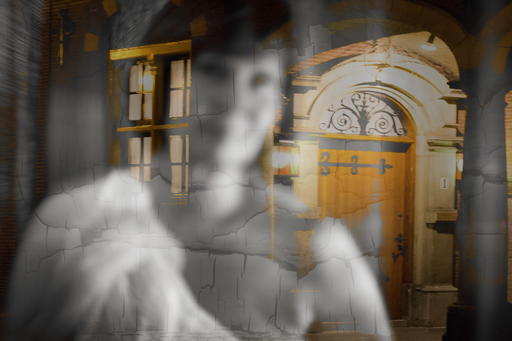 The central theme of my photographic work is Rotterdam and its inhabitants. Not the highlights but the everyday life, social problems and the way people behave and accept major changes in their environment.
My photographic work is often critical. Humor or a deeper layer is often shown in my photographs and paintings. There is more to see than seems at first.

Creativity and emotions comes first, technique is of minor importance. Composition, lines and layers are essential elements. Something I have learned as painter at the Academy of Art and Design (WBK) in The Hague. But those niceties are not soul saving. It is about my experience of live in the city. I use therefor consciously form elements and tools to be able to tell my story better.
Photography is only a tool. For me it does not stop at the photo. The next phase, behind the screen, is just as important, perhaps even more exciting. The montages are rather precisely constructed images with references to 16th and 17th century paintings than photographs of reality.
The image seems to represent reality, but is in fact made up of elements. It could be reality. It is precisely this reality that has been made (sometimes this is also visible) that forces us to think about the message that I want to convey.
I often photograph people in a selected environment, because it tells a part of the story, In doing so, I search for signs, such as clothing and attributes, that can convey the situation of that person. By using a tight, somewhat classical, composition I can emphasize the emotion of the gaze without any distracting elements playing a role. The composition must lead tot the essential part of the photograph: the person and his story. My lighting technology must ensure that the person is delimited against the background, which wil function as a decor, such as in the theater.
In the more poetic work I deliberately use form elements and tools to better tell my story. I try to make more than just a nice picture through backlight shots, moving (slow shutter speeds), multiple exposures, the lens baby or with Photoshop.
Donizettilaan 25 3055 SG ROTTERDAM info@monicavankleef.nl +31 (0)648608448
Copyright © Monica van Kleef | Privacyverklaring |